In the market for a home security system but not sure where to start? With so many systems to choose from, it can be overwhelming to figure out which is best for home security. Thanks to the internet, setting up a home security system has never been easier than it is today. There are many options that allow you to use your own smartphone or tablet to monitor the home while away, lock your doors, set the temperature on your home heating and cooling system so you will have a comfortable home climate and even turn your lights off or on remotely.
You can choose to have a professional security company monitor your home security system for you or you can choose to do it on your own. Smart home security systems are easy to use, and they connect directly to the Wi-Fi in your home, so you can keep track of things while away.
Another great thing about smart home security is the fact that homeowners can monitor things on their own, but there are also options with many of the DIY security companies to have the company professionally monitor the system for you. This is a nice benefit to have access to because typically when you monitor on your own, you must contact local emergency systems if there is a break in, a fire or other emergency alert from your system. If you are working or otherwise busy, it is possible to miss an emergency alert. When a company security professional monitors the system 24/7, they will try to contact you immediately if the system notifies them something is amiss, and then they will proceed to contact the local authorities or other emergency services on your behalf.
There are many industries that need security and with smart home systems, homeowners as well as small business owners can have peace of mind in knowing their home or office is protected when they are away. Here are five of the best smart home security systems for 2018 that can help you keep your home, office and family safer from crime, fire and other mishaps.
SimpliSafe Home Security System "Knox" Package
SimpliSafe makes it easy for anyone to install and use their security system. All you do is order the kit from the company (starting at under $400) and plug in the base, set the sensors and start using the system. The system detects when an intruder is at the home, turns lights off or on and offers home security for a fraction of what you would expect to pay for ease of mind. For 2018, the Knox system offers a wireless keypad that works and contacts 911 even if an intruder tries to damage it, entry sensors, motion sensors, smoke detector and a seriously loud siren that works inside as well as outside to scare away intruders. You can order the system online at the SimpliSafe website.
Vivint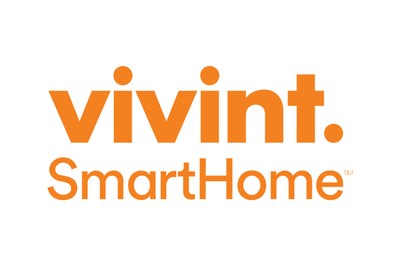 For an average cost of under $2.00 per day, Vivint Smart Home Security offers 24.7 monitoring, professional installation and even a free doorbell camera. The Vivint system allows homeowners to monitor their home from anywhere at anytime of the day or night right from their smartphone, tablet or other internet capable device. This means you can check on your home, family and pets when you want to check in. You can visit the Vivint Security and Home Solutions website for further information on products and monitoring services available in your local area.
Nest Secure
Nest Secure is a great home security kit that allows homeowners the freedom to install the system on their own as well as monitor from anywhere. The kit comes with a guard hub and sensors that alert you if there is an intrusion. Nest not only alerts you when there is an intrusion on your home, but it also allows you to control your lights, thermostat, home appliances and even your motor vehicle right from your smartphone. With motion sensors, you can program your lights to turn on if movement is sensed anywhere in the home. Check out Nest on their website at: https://nest.com/.
OOMA Home Security
The OOMA Home security system allows homeowners to determine the level of security they want for their home. You can start with a basic system that provides a VoIP phone service, one motion detector sensor and two entry sensors along with the hub for under $150 or you can go wild and get cameras, extra sensors and monitoring that will keep track of everything for you. You build your own system the way you personally want to build it. Check out the products and pricing on the OOMA website.
Samsung SmartThings ADT Home Security Starter Pack
Samsung and ATD are both well known companies that have always offered top of line products and services. Combined, they offer a great alternative for home security systems for those who want to take charge of their own home protection. The system includes simple to install motion detectors and alarms, access from smartphone, tablet and other internet capable devices, fats response times from 24/7 ADT security monitors and the peace of mind that comes from ensuring your home and family are safe. Learn more about the Samsung SmartThings ADT Home Security Starter Pack on the Samsung website.
Latest posts by Chris Ward
(see all)